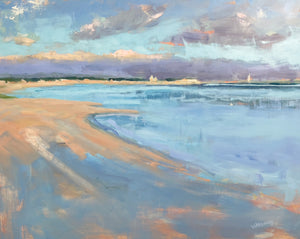 This original painting, Golden Light, by Whitney Heavey is a 24" x 30" oil on panel painting. 
The painting is wired and ready to hand as is as the image extends over the edges so that it can be hung unframed or it can also be put into a floater style frame. 

This painting is currently available through Munson Gallery in Chatham, MA.